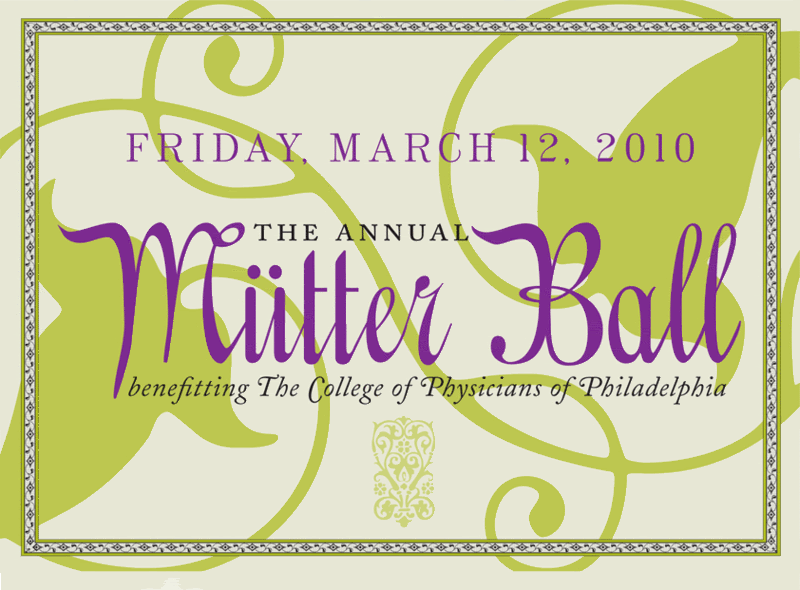 If you're free and in the Philadelphia area tomorrow night, why not spend the evening at the 2010 Annual Mütter Museum Ball? A staff member of the Mütter has assured me that the event will "very 'Mutterian'-- all Victorian and 19th-century inspired." All that, plus absinthe sponsorship and the encouragement of "festive, 19th-century inspired garb" for participants!" I so wish I could go! Full details follow:
VIP includes open bar, special hors d'oeuvres and access to the
VIP Vieux Carré Absinthe Lounge
Doors open at 7:30PM
$100
General includes beer & wine bar and hors d'oeuvres
Doors open at 8:30PM
$50
Featuring Philly's hottest DJ, Maria V!
Festive, 19th-century inspired garb encouraged!
Co-Sponsored by Vieux Carre Absinthe, Pennsylvania Hospital, Cephalon, American Exhibitions, Bones Clones, Inc. and GIANTmicrobes
Click
here
to find out more and purchase tickets. Click on invite to view larger more detailed version.