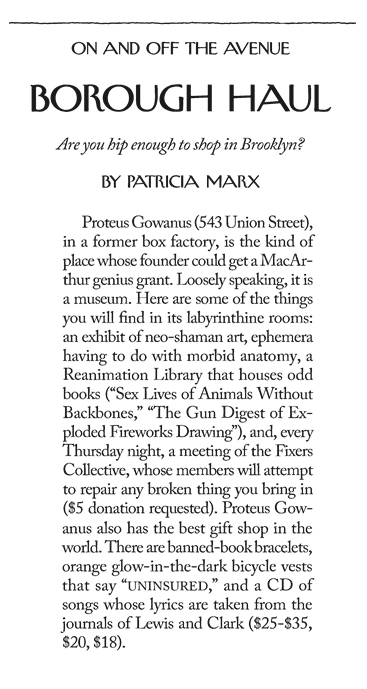 Big congratulations to all of our compatriots in the larger Proteus Gowanus complex--
Proteus Gowanus
,
Reanimation Library
,
Fixer's Collective
,
Morbid Anatomy Library
and
Observatory
--for the wonderful shout-out (see above) in this week's New Yorker! And special thanks to Sasha Chavchavadze and Tammy Pittman, whose vision brought it all into being, and to Patricia Marx, for being interested in our peculiar and fascinating warren of idiosyncratic spaces.
The above in an excerpt from Patricia Marx's "On and Off the Avenue" in the March 8th issue of the New Yorker; click
here
to find out more.